Technology is evolving every day.
Companies who take advantage of cutting-edge technology will gain a competitive advantage. However, many companies lack the technical expertise to fully leverage each and every opportunity that rapidly evolving technology presents.
It's hard to name an organization that couldn't benefit from some help in doing this.
Why Go Custom?
Outsourcing has been proven to increase return on investment and competitive advantage for organizations who provide software as a service.
According to a Global Outsourcing Survey from Deloitte, companies now see outsourcing as more than a simple cost-cutting strategy.
Companies who outsource software development are doing so in order to enable business transformation and drive innovation.
However, Deloitte's survey results also indicate that many companies are struggling to define, track, and motivate that innovation from their service providers.
To address this struggle, many companies are opting for custom software solutions rather than settling for commercial off-the-shelf (COTS) products.
6 Advantages of Customized Software Solutions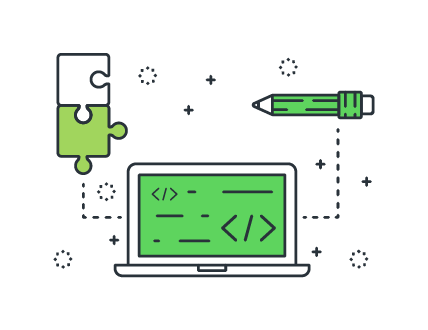 1. Customized software solutions are tailored to meet your specific needs.
COTS solutions do have their benefits. You don't have to invest any time with the development team to design the software and you can begin immediately.
However, the generic nature of COTS solutions results in a design that doesn't consider the needs of your specific end-users. In addition, there may be complicated or ancillary features that get in the way of your unique software requirements.
Every business is different.
You might need to develop web applications, a mobile platform, or both. You may or may not need, or want, to operate in the cloud.
As such, there is no one-size-fits-all solution when it comes to the software you need to support your unique business processes.
When software developers get to know your business first, they can customize applications and solutions that streamline processes and deliver the best possible user experience for you.
When the look and feel of your software is tailored to your business, it nurtures brand identity and recognition. Your software fits seamlessly into your overall branding and organizational workflow.
Software developers not only solve business problems, but by providing custom applications and solutions, they often help companies realize additional possibilities.
The last thing a business needs is to realize that the COTS ready-made solution they just purchased requires additional time and effort to leverage or to discover that the product is missing key capabilities that can't be easily added.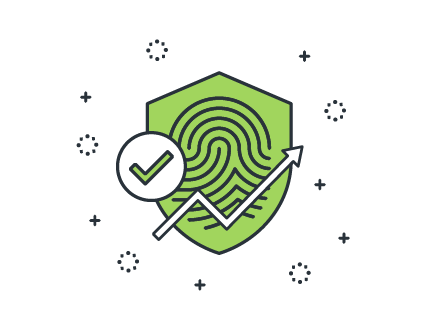 2. Customized software means increased security.
Security and data access concerns keep the owners of many B2B and B2C companies up at night. End-users want to know that the online transactions they make are secure.
Supporting this kind of software security can be expensive and often requires companies to pass along the additional costs to the customer.
When software development is customized, so is the data-security integration. As a result, businesses only receive and pay for security measures that are ideally suited for their unique business model.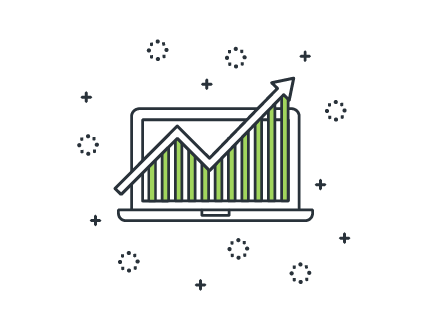 3. Customized software results in increased efficiency and productivity.
Every organization has its own unique business model and ways of working. Processes throughout various segments in the company are interrelated. Companies often find it challenging to adjust existing workflows in order to align with COTS solutions.
Custom solutions, on the other hand, are designed to accommodate your business and the skill level of the users. They can even be used to improve the functionality of existing tools with which users are both comfortable and familiar.
When software is designed to fit your organization's particular needs, information flows seamlessly throughout the organization and the business itself operates without disruption. Business processes already in place are optimized rather than altered to fit a COTS solution.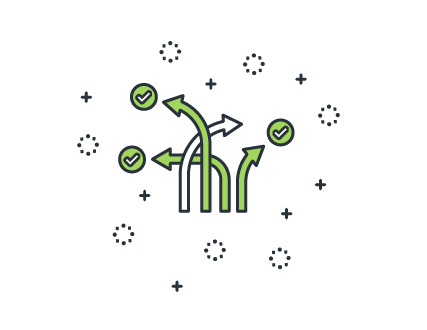 4. One word: flexibility.
A significant advantage of customized software development is flexibility. Your business model drives which features are included in the software, not the other way around.
Custom development enables you to prioritize the most important features and go from there.
Depending on your budget and business growth, you can choose to add more advanced features over time. By breaking up the process into more manageable pieces, you can then test the software and make any necessary adjustments according to the feedback you receive.
While COTS products may be less expensive at first glance, the costs associated with training, licensing and purchasing add-ons that provide missing features can add up quickly.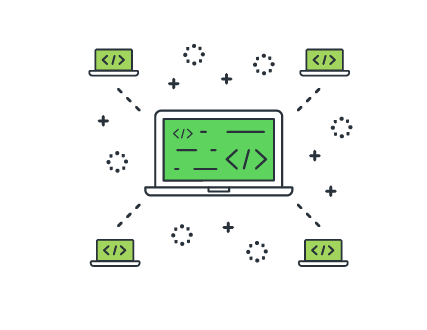 5. Customization enables software to scale.
Growth in your organization should be exciting.
Too often with COTS software solutions, companies feel restricted and anxious that the business will outgrow the software. As an organization grows, processes often become more complex and require more advanced features. Customized software development allows your software to scale alongside your business.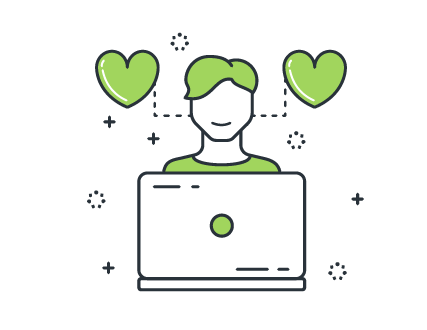 6. More responsive technical support results in a better end-user experience.
Software developers that customize their solutions get to know your business.
Rather than a generic helpline provided by many COTS solutions, your business is working with a dedicated team and has access to their skillsets.
This type of focused support and maintenance can resolve technical challenges or security loopholes much more efficiently than the disconnected approach used by many COTS software providers. This results in more responsive technical support, which ultimately translates to what every business owner wants in the end: optimized customer experience
This results in more responsive technical support, which ultimately translates to what every business owner wants in the end: optimized customer experience.
Final Thoughts
As the definition of "state-of-the-art" becomes increasingly elusive, the case for outsourcing software solutions strengthens.
Companies continue to redefine their expectations for outsourced relationships. They expect software service providers to add value beyond cost reduction, including ease of management and improved strategic flexibility.
Businesses that want innovation to drive business goals invest in customized software solutions. By acknowledging the long-term benefits of customized outsourcing early in the process, organizations can make better informed decisions when choosing a software development partner.
Learn More
At Kikoda, you can rely on our expert team to include you in decision-making every step of the way while creating seamless, cutting-edge software solutions together. Because we recognize that your business goals and needs are unique, we work alongside your IT team so that once we're done, they're empowered to say, "Yeah, we got this!"

Contact us today to learn how we can help to Empower your IT!

Kikoda is a client-focused software company providing comprehensive IT services including: on-demand custom software development, dynamic team scaling, accredited cloud services, and expert data analytics…Kikoda is a client-focused software company providing comprehensive IT services including: on-demand custom software development, dynamic team scaling, accredited cloud services, and expert data analytics…just to name a few.