As your business grows, there inevitably comes a time when you have to decide if your software will continue to work well or if you need to upgrade. And when that time comes, should you choose between an off-the-shelf option or a custom solution that can scale alongside your business? Here are a few important things to consider as you make that decision.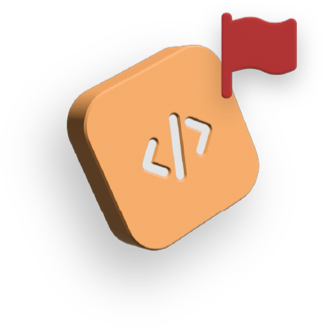 Red Flag #1: You're struggling to gain market share.
Your business is doing well, but it could be doing better; something is holding you back from getting a leg up on the competition. Custom software could make the difference.
If you're using commercial off-the-shelf software (COTS), it's probably meeting a lot of your needs, but not quite all of them. That bubble of unmet needs could be blocking your path to increased market share.
Working with a team of experienced software developers can help you re-evaluate which parts of your business are the most important and design a solution around them. The result could be the strategic advantage you've been looking for.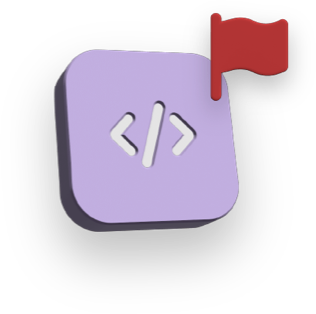 Red Flag #2: You've outgrown your legacy software.
The good news: Your business is growing. The bad news: Your legacy software can't keep up. Migrating to new, customized software takes effort, but it's much easier than clinging to outdated software and the overly complicated processes often associated with it. Custom software gives you a solution that not only fits your exact needs, but that can also open up opportunities for innovation to propel your growth even further.
Every business is unique; and while off-the-shelf solutions work just fine for some, most companies need software that can scale with their business. Custom software prevents workarounds like having to export data from one place and import it somewhere else before it can be worked on – frustrating and time-consuming manual tasks that leave lots of room for error.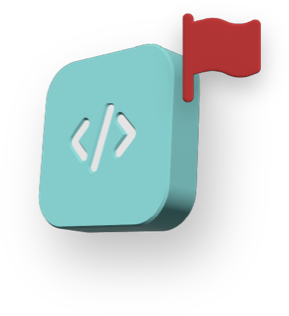 Red Flag #3: You have too many "cooks in the kitchen."
When siloed departments use systems that are cobbled together with little to no integration, it leads to miscommunication regarding processes and metrics. Custom software developed by experienced specialists helps to smooth out these rough spots.
Whether it's a whole new system or one that makes your existing software work together in harmony, custom software can meet your core business needs. In addition, your team of developers can help foster connections within the company and ensure everyone is focused on the right information.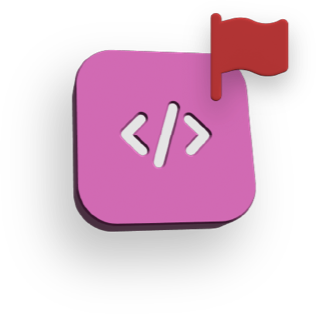 Red Flag #4: You struggle to get support for your existing software.
The process for creating custom software involves developers truly getting to know your company in order to give you reliable, long-term solutions that fit your specific operational needs.
The relationship that develops as a result is one that provides you with a dedicated team with the specific knowledge to solve any problems that arise much more efficiently than an off-the-shelf software hotline. These experts are invested in the success of your business, and they feel a sense of pride and ownership that carries over into the support they provide to you.
And because these experts know you well, they may even discover solutions for your business that you haven't thought of yet!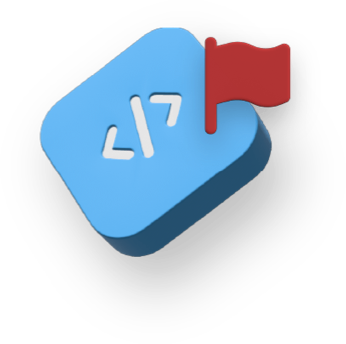 Red Flag #5: Your current software's capabilities are set in stone.
Some businesses think the "what you see is what you get" aspect of off-the-shelf software is a benefit – but it's also one of the biggest drawbacks. When you choose an off-the-shelf option, you're forced to forgo some of your wants and needs.
Custom software offers the flexibility to provide you with the features that are most important to you now and add advanced features down the line as your business grows. Off-the-shelf software may offer add-ons, but at a cost that can quickly drain your budget. Thinking ahead to where your company will be in a year or in five years will help you prioritize your needs.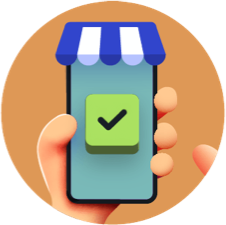 Your business can benefit from custom software.
While it may be tempting to purchase an off-the-shelf option because it seems like the simple solution, in the long run, custom software will almost always be the smarter choice. From technical support to flexibility to security, custom software is a powerful tool that works for your business.
Learn More
As a leader in team scaling and managed IT services, we help companies of all sizes power-up their teams with talented IT professionals that are just right for the job using our data-driven matching process. Contact us today to learn how we can help drive your business forward and further Empower your IT!
About Kikoda
Kikoda is a client-focused software company providing comprehensive IT services including custom software development, team scaling, cloud and platform solutions (IaaS, PaaS), data analytics, and business intelligence services…just to name a few.