Companies across all industries use data analytics to gain insight into their customer base as well as their daily operations. But what exactly is data analytics?
Data analytics is the practice of transforming and analyzing large volumes of seemingly disparate raw data to gain a better understanding of a business' past performance and predict future outcomes. Businesses can utilize these data-driven insights to streamline organizational processes, monitor employee performance, detect potential opportunities, spot pitfalls, and so much more.
Let's take a closer look at data analytics and its benefits:

Allows You to Make Data-Driven Decisions
As we've mentioned above, data analytics allows business owners of all levels to gain insight on their customer base and their daily operations. The information they draw from their analytics allows them to make more informed decisions and eliminate costly or unproductive practices.
Whether you're trying to decide what type of content to publish, how to plan your marketing campaign, or how to innovate or design your products, the insights gained from using data analytics virtually eliminates all of the guesswork.

Creates a Single Source of Truth Across Your Entire Organization
Too many companies struggle with data-related issues; juggling multiple disorganized data sources, not collaborating across teams – leading to contradictory results and low data accuracy. Data analytics creates a system of governance around data to bring a single source of truth to the company, so that everyone is on the same page and collaborating with the same data.
Single source of truth is the practice of structuring information models and associated data schema such that every data element is mastered in only one place. In other words, it's the implementation of a universal data source that ensures everyone within your organization is utilizing the same data and adopts the same methodologies for how to measure results.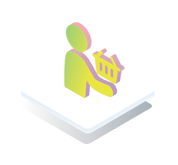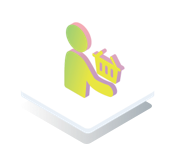 Analyze Consumer Behavior and Sales Trends
Data analytics offers critical insights to your customer base. Your data analytics program can collect information throughout each step of a buyer's journey so that in addition to analyses of the current market, your data can provide deeper insights, such as predictions of customer behavior and future outcomes.
This enables you to produce tailored products and services and well-targeted marketing campaigns. It also permits you to streamline your marketing cost and efforts overall by identifying which portion of your customer base will respond best to your campaign.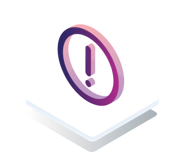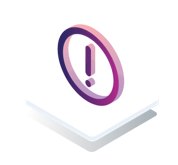 Detect Potential Opportunities and Mitigate Risks
Data analytics can be leveraged to improve your organizations operational efficiency and help mitigate several types of risks such as custom defection, fraud, and employee attrition. By using predictive analytics, issues can be identified before they happen. For instance, data analytics can aid in auditing your daily operations; exposing problematic areas and identifying new opportunities to maximize your profit. Furthermore, it can streamline the process of fraud audits, identifying any threats to financial, physical, and intellectual assets.
Predictive analytics can also identify any potential churn when it comes to employee and customer retention. This is can assist HR departments and managers in improving their hiring and management decisions as well as identifying markers that indicate possible customer defection.
Using your data to monitor progress, your organization can identify areas for improvement to develop strategies and solutions for operational excellence, enabling your organization to practice continuous quality improvement.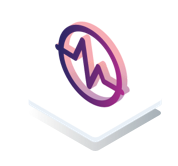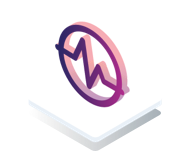 Measure KPIs and Other Useful Business Metrics
Data analytics can provide an abundance of metrics, but metrics can be meaningless without an assigned business value. Key Performance Indicators (KPIs) assign that business value and are critical indicators of progress, measuring long-term performance. KPIs allow organizations to measure success towards an intended result of any kind, from increased sales goals to enhanced social media interactions to reducing employee turnover.
Data analytics can be useful in not only measuring a company's progress towards individual KPIs but can also provide the historical baseline of past performance on which new goals are crafted. Without analytics, companies are flying blind when measuring success.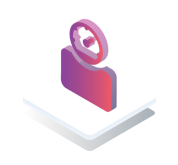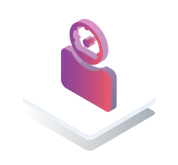 Identify Patterns in Employee Performance
Analyzing HR data enables management to determine their employees' strengths and weaknesses. By identifying the patterns in employee performance, managers and HR departments can design specialized training programs to enhance existing skills as well as develop new ones. These insights can also assist with identifying potential talent within your organization, encouraging employee retention by promoting within.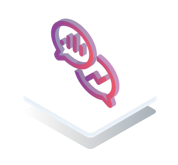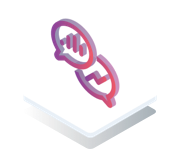 Share Cross-Organizational Data and Insights
Data insights must be shared and understood throughout your entire organization. Having a single source of truth ensures your employees are working with reliable and valid data to make impactful business decisions.
A data analytics program that all employees in your organization understand and have access to sets the foundation for continuous improvement. While each department will have a different use case for data, a well governed data analytics program will improve the overall efficiency of your operations, mitigating risks.

Data Analytics is a Necessity
No organization should be without data analytics. If you're not implementing No organization should be without data analytics. If you're not implementing data analytics and want to avoid being left behind in your industry, we recommend partnering with an expert to help you take the next steps to improving your overall operations.
Learn More
As a leader in cloud-based data analytics, we help companies of all sizes modernize their infrastructure and make better data-driven decisions. Contact us today to learn how we can help drive your business forward and further Empower your IT!
About Kikoda
Kikoda is a client-focused software company providing comprehensive IT services including custom software development, team scaling, cloud and platform solutions (IaaS, PaaS), data analytics, and business intelligence services…just to name a few.