Data is one of the most valuable assets a business holds, but when it only exists in a spreadsheet, it often comes riddled with issues, and is difficult to utilize in any meaningful or reliable way. That's where business intelligence comes in.
Business intelligence and data analytics can help you make better business decisions five times faster by providing actionable insights across your entire organization – how you're performing against goals, where there are opportunities for improvement, what metrics matter most now, and which ones will matter most tomorrow. Spreadsheets? Not so much.
Let's take a look at the differences between what spreadsheets and business intelligence have to offer.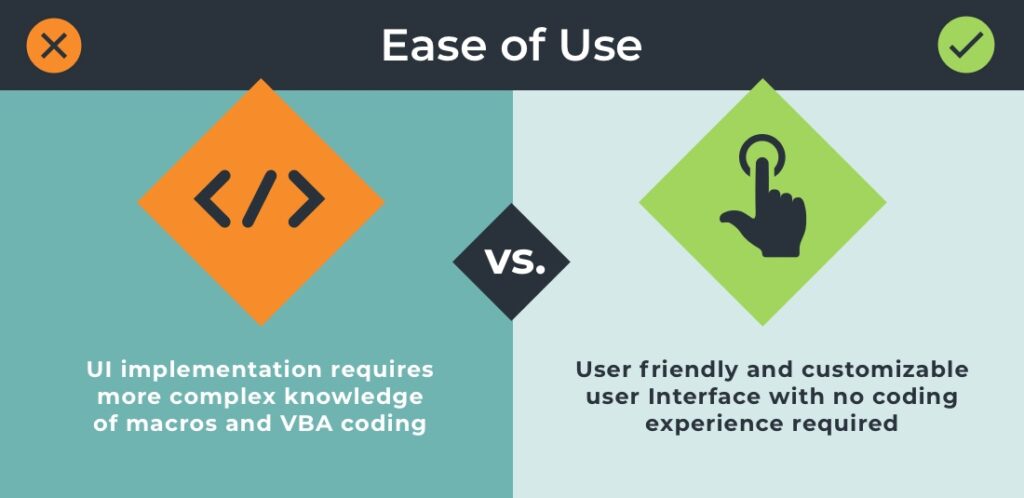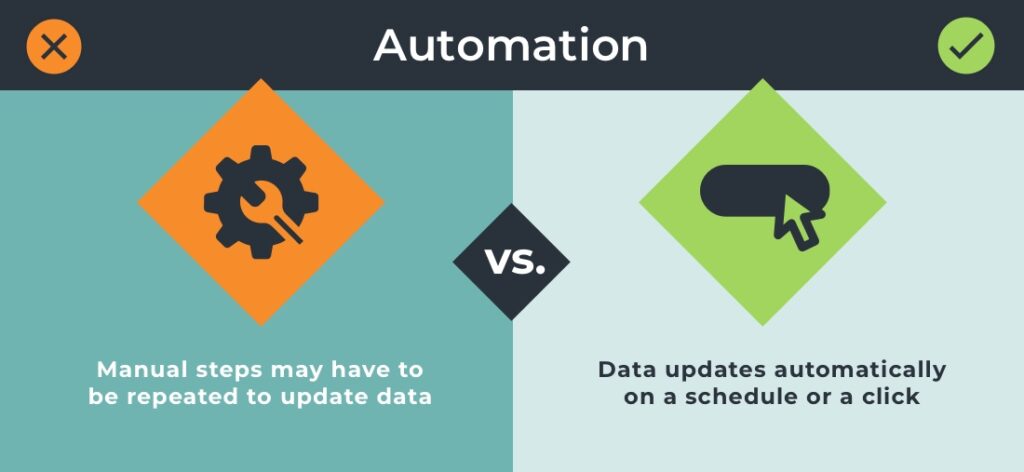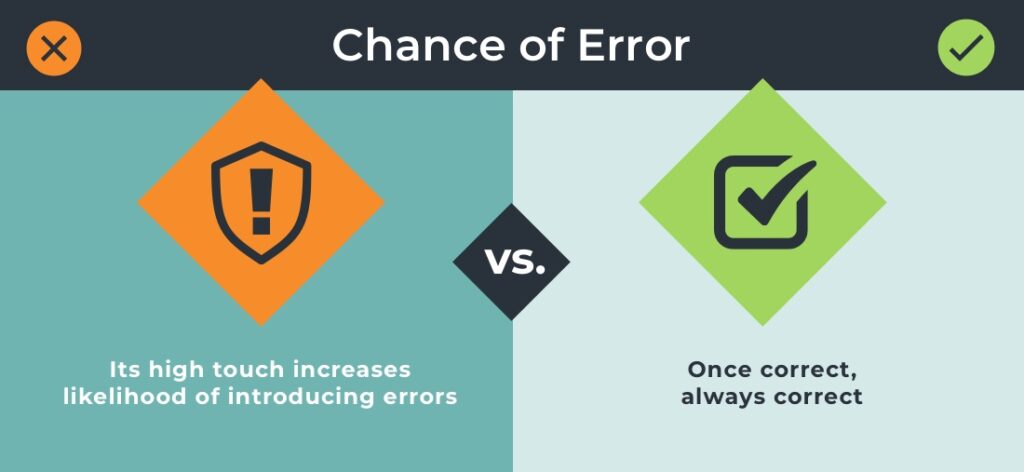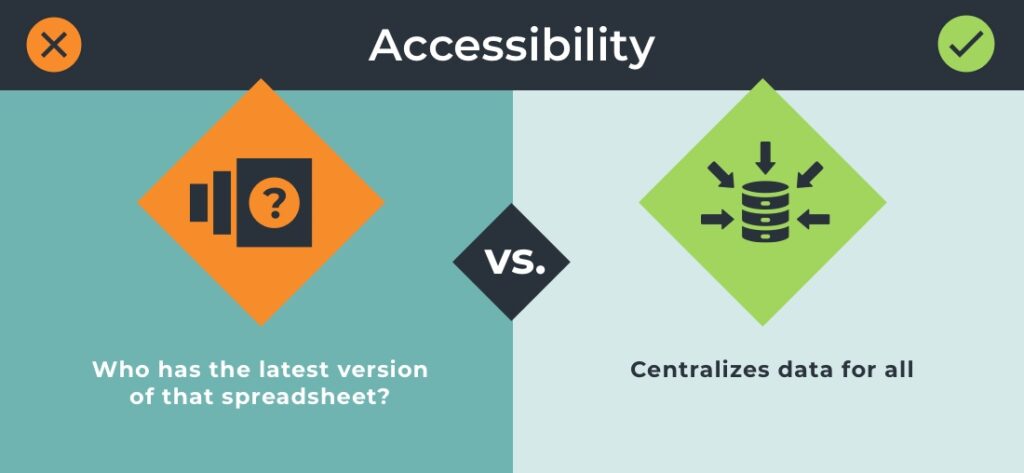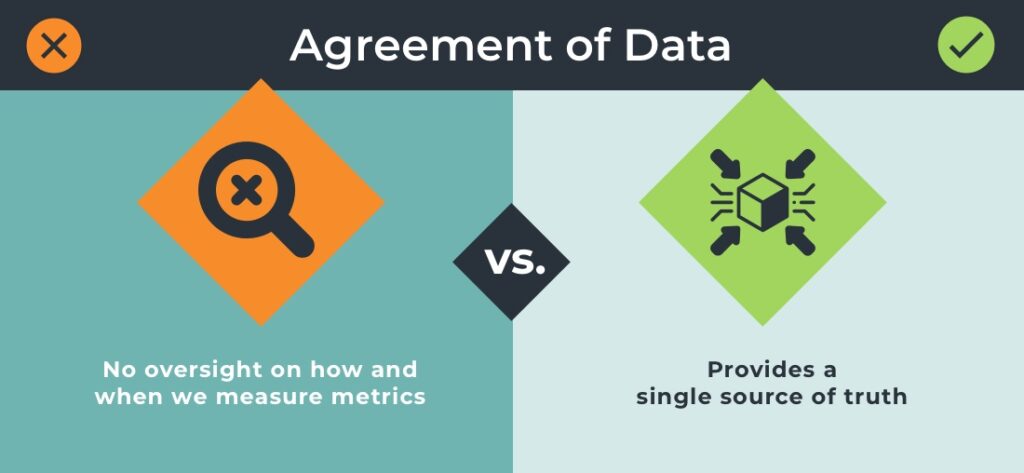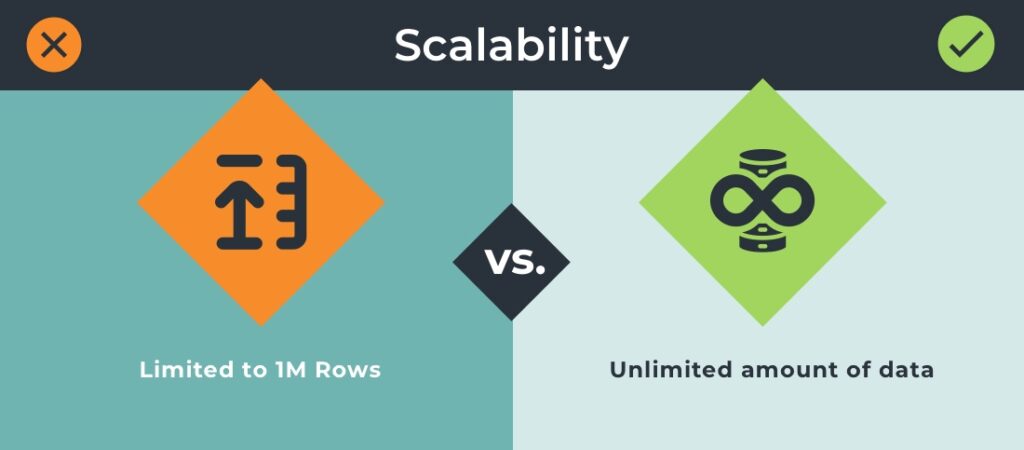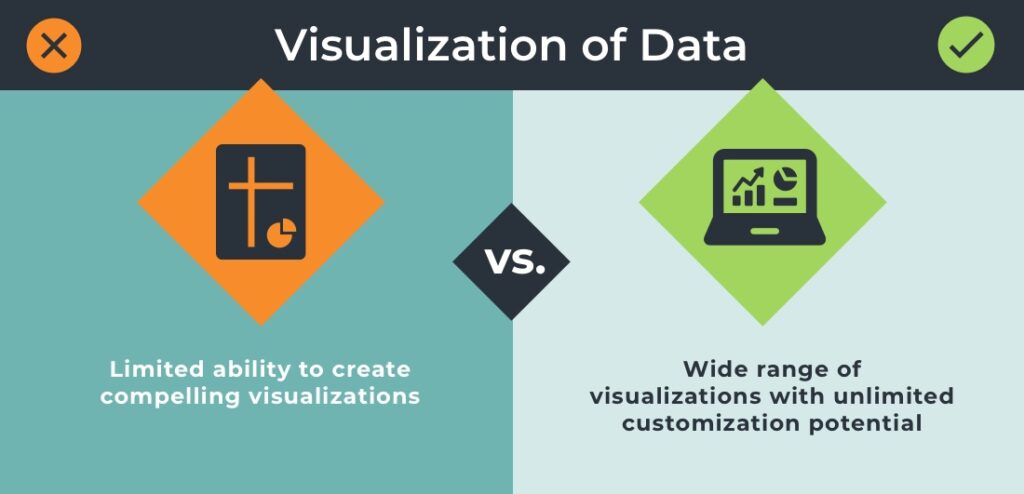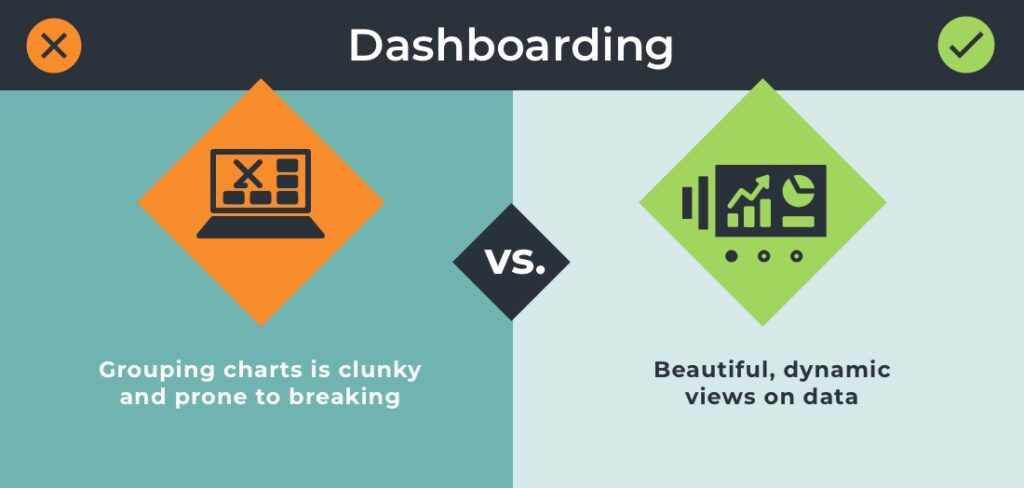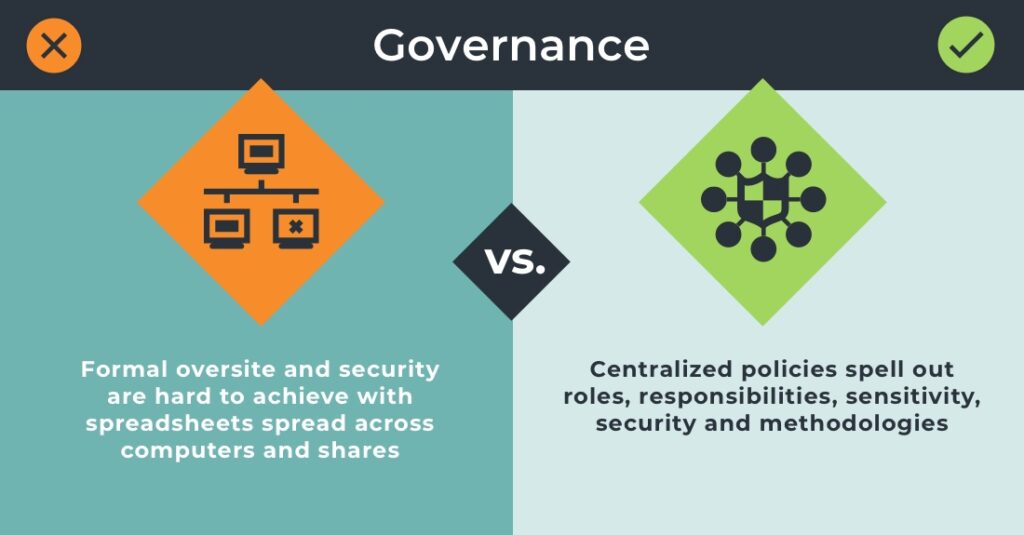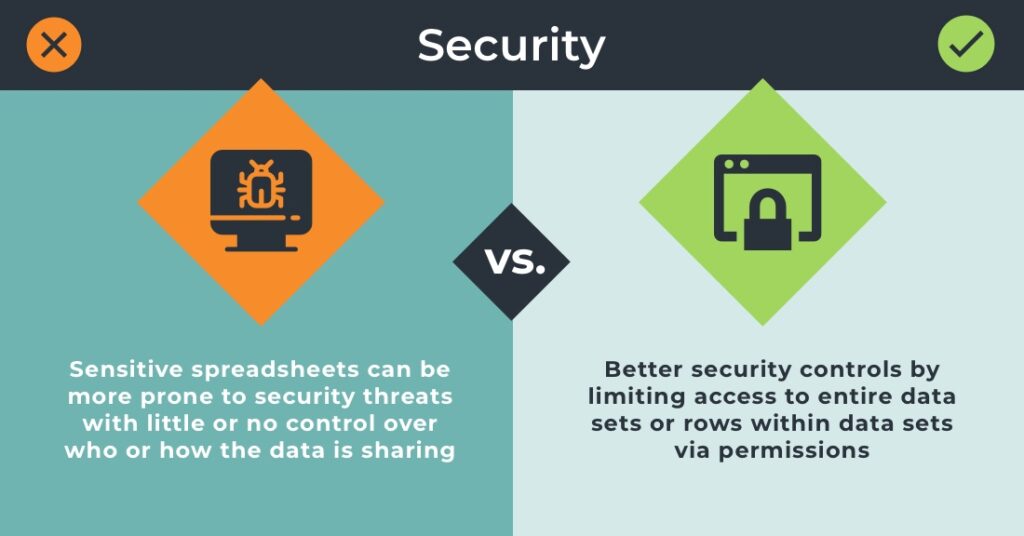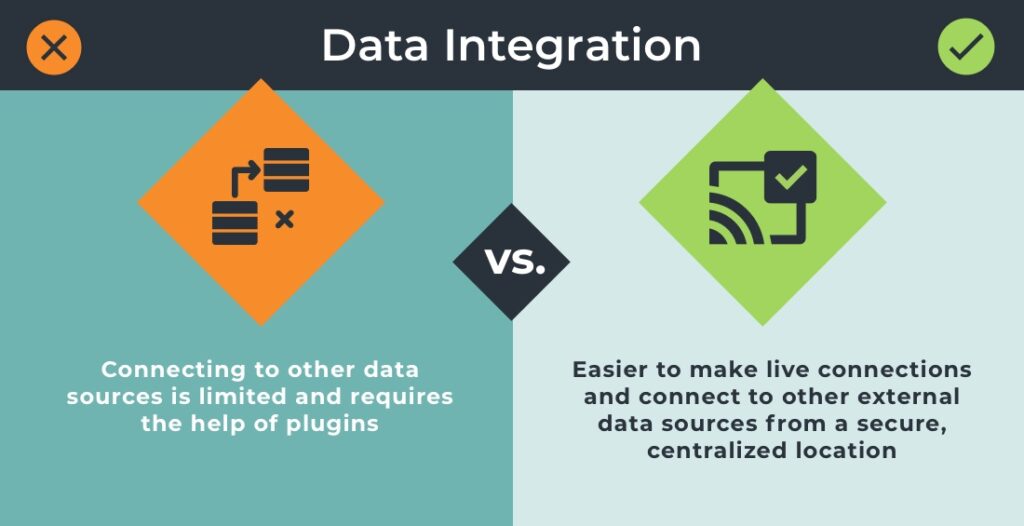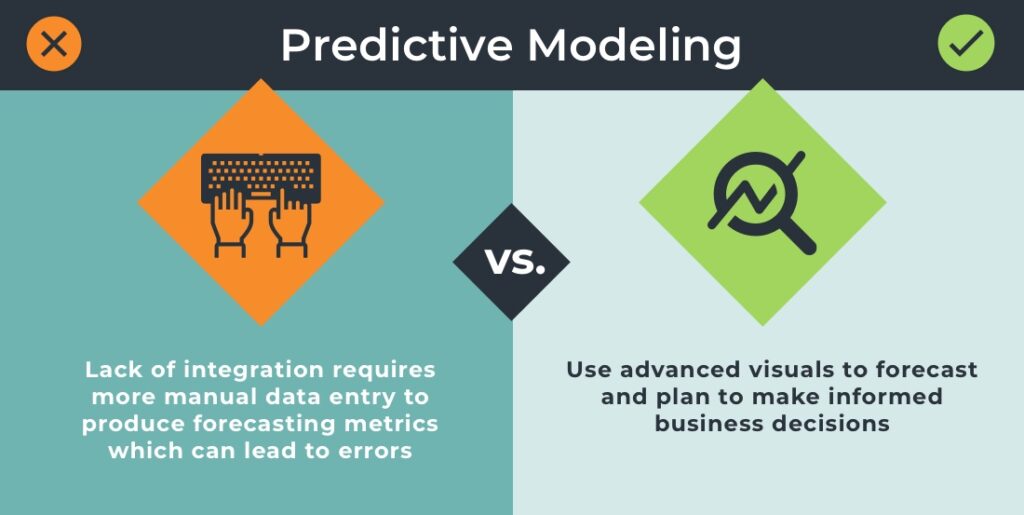 It's time for an end-to-end business intelligence solution.
It is no stretch to say that most companies who don't have an integrated data analytics or business intelligence approach struggle with data-related issues. These can range from data silos, dealing with multiple sources of inaccurate data, a lack of collaboration between teams, and poor data accessibility. One thing most of these businesses have in common is that they are still using spreadsheets for their data management.
By ditching the spreadsheets and leveraging business intelligence to capture, manage, and process your data, you're able to spend less time wading through your data so you can focus on what matters. We recommend partnering with a data analytics expert who can help you adopt an end-to-end business intelligence solution that offers more than just spreadsheets, will modernize your data management, create a data governance plan, and future-proof your business.
Learn More
As a leader in cloud-based data analytics, we help companies of all sizes modernize their infrastructure and make better data-driven decisions. Contact us today to learn how we can help drive your business forward and further Empower your IT!
About Kikoda
Kikoda is a client-focused software company providing comprehensive IT services including custom software development, team scaling, cloud and platform solutions (IaaS, PaaS), data analytics, and business intelligence services…just to name a few.