Kikoda's ability to accurately assess your needs and launch your project on-time is unsurpassed. We provide a full team that works from discovery to delivery to achieve your goals. Using either our hybrid-agile methodology, or another traditional development methodology, our team will work closely with your business users, subject matter experts, and IT staff to deliver the perfect solution for your needs.
What to Expect

Does your organization have a project that is stuck in the mud but needs to be delivered quickly? Do you need some extra IT help or just that one or two team members to get it over the finish line? Don't spend time and resources on recruitment when Kikoda can do it for you with our proprietary, data-driven matching process. We'll power-up your team with talented IT professionals just right for your job. In addition, we take the headaches and hassles away with fast and fair contracts and established HR procedures. Inquire today!
What to Expect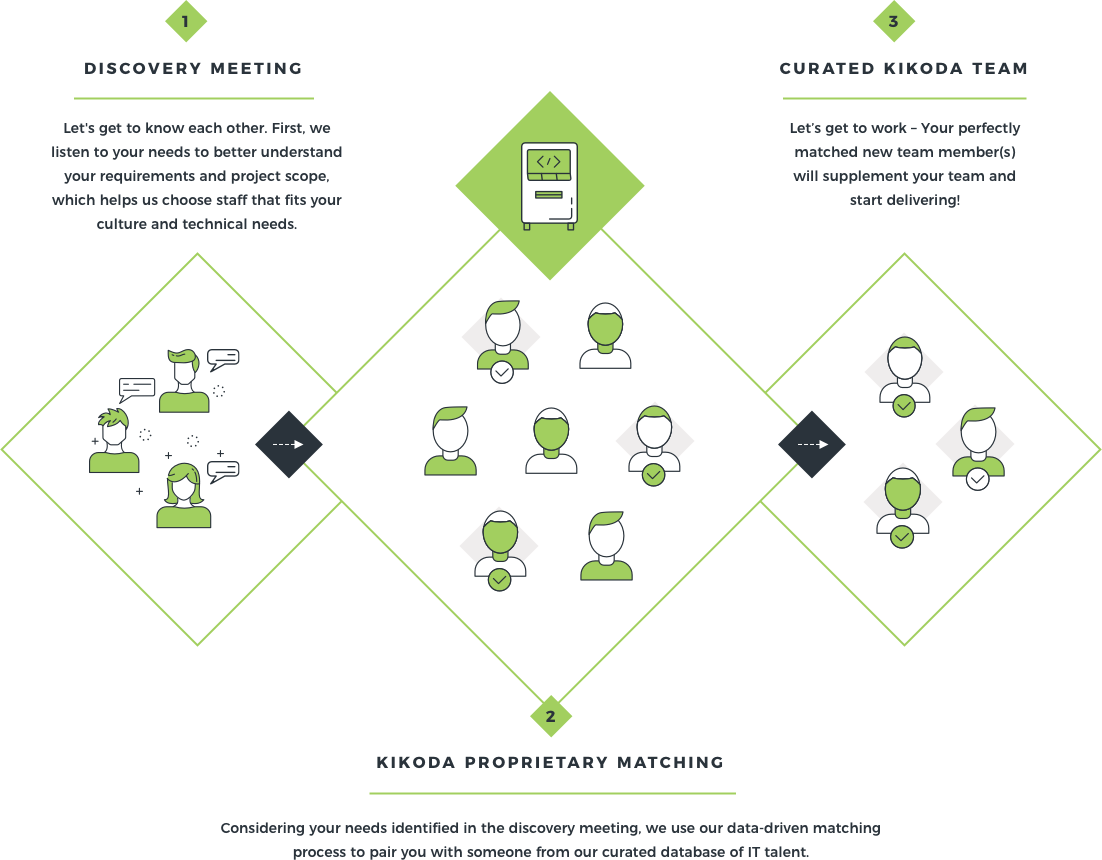 We Are Full Stack
Full stack developers wield a variety of skills, which they use to complete software projects start to finish. Kikoda engineers
not only have coding capabilities in multiple programming languages, they also know about and can work with the
structure, design, implementation, and testing in one or more programming languages.
Our Capabilties
Kikoda offers comprehensive IT services, from staffing to consultation to full application development. Explore some of our many services below and see how we can help empower your IT team.
What We Think
We love thinking and talking about IT. Take a look at some of our recent news and blog posts on tech topics that may be pertinent to you.